Apr 18, 2006
2007 Bower Award and Prize for Achievement in Science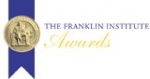 The Franklin Institute is soliciting nominations for the 2007 Bower Award and Prize for Achievement in Science, which will be on the theme of Human-Centered Computing
From the website:
The Franklin Institute invites you to nominate candidates for the Benjamin Franklin Medals, the 2007 Bower Award and Prize for Achievement in Science and the 2007 Bower Award for Business Leadership.

The Benjamin Franklin Medals are awarded annually in seven disciplines of science: chemistry, computer and cognitive science, earth and environmental science, electrical engineering, life science, mechanical engineering, and physics.

The Bower Awards are presented in a predetermined field of interest chosen each year. The theme of the 2007 Bower Award for Achievement in Science is Human-Centered Computing. The theme of the 2007 Bower Award for Business Leadership is Computer and Cognitive Science.

Please feel free to share this Call for Nominations with others who might wish to submit a nomination. Questions about the appropriateness of a particular nomination are welcome and should be directed to Dr. Philip W. Hammer, Vice President, The Franklin Institute, at the number and/or address listed in the nomination sections. 2007 nominations must be received in the Awards office by May 31, 2006.