Aug 06, 2006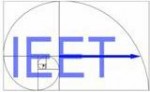 The Institute for Ethics and Emerging Technologies is an organization that fosters "the ethical use of technology to expand human capacities"
From the Institute website:
Futurists have been examining the potential impacts of emerging technologies for decades, creating scenarios that inform anticipatory democratic debate and prospective social policy-making. In the program on the Consequences and Ethics of Emerging Technologies the IEET seeks to catalog the emerging technologies we believe will extend human capacities and to create a database of their projected consequences. This database will then be the basis for proposed policies to ensure the fullest realization of human potential.
The IEET portal has interesting stuff, including full-text articles, podcasts and reports covering a range of different topics (i.e. health, life, emerging technologies).
There is also a blog (RSS)