May 06, 2013
An app for the mind
With the rapid adoption of mobile technologies and the proliferation of smartphones, new opportunities are emerging for the delivery of mental health services. And indeed, psychologists are starting to realize this potential: a recent survey by Luxton and coll. (2011) identified over 200 smartphone apps focused on behavioral health, covering a wide range of disorders, including developmental disorders, cognitive disorders, substance-related disorders as well as psychotic and mood disorders. These applications are used in behavioral health for several purposes, the most common of which are health education, assessment, homework and monitoring progress of treatment.
For example, T2 MoodTracker is an application that allows users to self-monitor, track and reference their emotional experience over a period of days, weeks and months using a visual analogue rating scale. Using this application, patients can self-monitor emotional experiences associated with common deployment-related behavioral health issues like post-traumatic stress, brain injury, life stress, depression and anxiety. Self-monitoring results can be used as self-help tool or they shared with a therapist or health care professional, providing a record of the patient's emotional experience over a selected time frame.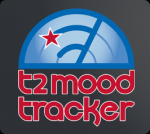 Measuring objective correlatives of subjectively-reported emotional states is an important concern in research and clinical applications. Physiological and physical activity information provide mental health professionals with integrative measures, which can be used to improve understanding of patients' self-reported feelings and emotions.
The combined use of wearable biosensors and smart phones offers unprecedented opportunities to collect, elaborate and transmit real-time body signals to the remote therapist. This approach is also useful to allow the patient collecting real-time information related to his/her health conditions and identifying specific trends. Insights gained by means of this feedback can empower the user to self-engage and manage his/her own health status, minimizing any interaction with other health care actors. One such tool is MyExperience, an open-source mobile platform that allows the combination of sensing and self-report to collect both quantitative and qualitative data on user experience and activity.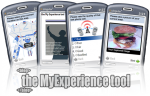 Other applications are designed to empower users with information for making better decisions, preventing life-style related conditions and preserving/enhancing cognitive performance. For example, BeWell monitors different user activities (sleep, physical activity, social interaction) and provides feedback to promote healthier lifestyle decisions.
Besides applications in mental health and wellbeing, smartphones are increasingly used in psychological research. The potential of this approach has been recently discussed by Geoffrey Miller in a review entitled "The Smartphone Psychology Manifesto". According to Miller, smartphones can be effectively used to collect large quantities of ecologically valid data, in a easier and quicker way than other available research methodologies. Since the smartphone is becoming one of the most pervasive devices in our lives, it provides access to domains of behavioral data not previously available without either constant observation or reliance on self-reports only.
For example, the INTERSTRESS project, which I am coordinating, developed PsychLog, a psycho-physiological mobile data collection platform for mental health research. This free, open source experience sampling platform for Windows mobile allows collecting self-reported psychological data as well as ECG data via a bluetooth ECG sensor unit worn by the user. Althought PsychLog provides less features with respect to more advanced experience sampling platform, it can be easily configured also by researchers with no programming skills.
In summary, the use of smartphones can have a significant impact on both psychological research and practice. However, there is still limited evidence of the effectiveness of this approach. As for other mHealth applications, few controlled trials have tested the potential of mobile technology interventions in improving mental health care delivery processes. Therefore, further research is needed in order to determine the real cost-effectiveness of mobile cybertherapy applications.