Jul 21, 2005
Ubiquitous computing for cognitive decline
Cognitive decline is one of the most taxing health problems in terms of both its relation to elders' overall functioning and the cost of care. The loss of their abilities to use everything from a coffee maker to a computer may lead to social isolation, a decreased motivation, and increasing dependence on skilled support for assistance in routine activities. Prevention, early detection, and assistance for cognitive decline may be a useful application for ubiquitous computing technologies.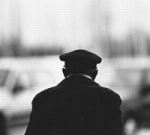 Ubicomp solutions typically involve multiple invisible devices embedded in the physical environment, all connected together to respond in transparent ways to the users in the context of everyday events. Ubicomp may match the challenge of providing elders pervasive support throughout the home, and adaptable levels of support.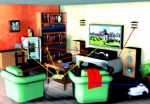 For example, Intel's Proactive Health Research initiative is exploring location and activity tracking technologies to support elders' indipendence and safety monitoring by caregivers. The programme also aims at investigating technologies that facilitate social connectedness and continuation of meaningful activities.

More to explore
Free full-text publications on pervasive computing