Apr 13, 2005
Rescue Robots
Disaster rescue is one of the most serious social issues which involves very large numbers of heterogeneous agents in an hostile environment.

Rescue Robotics is a newly emerging field dealing with systems that support first response units in disaster missions. Especially mobile robots can be highly valuable tools in urban rescue missions after catastrophes like earthquakes, bomb- or gas-explosions or daily incidents like fires and road accidents involving hazardous materials. The robots can be used to inspect collapsed structures, to assess the situation and to search and locate victims.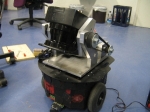 There are many engineering and scientific challenges in this domain. Rescue robots not only have to be designed for the harsh environmental conditions of disasters, but they also need advanced capabilities like intelligent behaviors to free them from constant supervision by operators.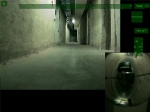 The main goal of the RoboCupRescue project is to promote research and development in this socially significant domain at various levels involving multi-agent team work coordination, physical robotic agents for search and rescue, information infrastructures, personal digital assistants, a standard simulator and decision support systems, evaluation benchmarks for rescue strategies and robotic systems that are all integrated into a comprehensive systems in future.

More to explore

The web site of RescueRobots Freiburg, one of the leading lab in the RR field